GAME FORCE BOULDER
- BUY / SELL / TRADE -
NEW & USED VIDEO GAMES
SYSTEMS & ACCESSORIES
Address:
671 30th Street
Boulder, CO 80303
Store hours:
Every day from 12 PM to 6 PM
Phone: 303-415-0075

We carry games, accessories, and systems for video games both current and classic (import and domestic):
NES, Super Nintendo, N64, GameCube, Wii, Wii U,
GameBoy, GameBoy Color, Virtual Boy, GameBoy Advance, DS, DS lite, DSi & 3DS.
Playstation 1, Playstation 2, Playstation 3, PSP, PSPgo, PS Vita, XBOX, XBOX 360,
Sega Master System, Genesis, Game Gear, Saturn & Dreamcast.
NeoGeo AES, NeoGeo Pocket, WonderSwan, 3DO, TurboGrafx 16, Atari 2600, 5200, 7800, Lynx, Jaguar,
and more (including Skylanders games & accessories)!
We also carry Anime, DVDs, Blu-rays, HD DVDs, wall scrolls, plush toys, collectibles, game soundtracks,
strategy guides, art books, plug 'n' plays, aftermarket retro game systems,
and any other random video-game-related items that might get traded in at our store.
We can resurface damaged discs (for a small fee) as well as replace save batteries for older cartridges such
as Pokemon GameBoy games or NES titles like Legend Of Zelda.
Replacement UMD cases available for PSP games or movies.
Please give us a call during our open business hours with any questions you may have.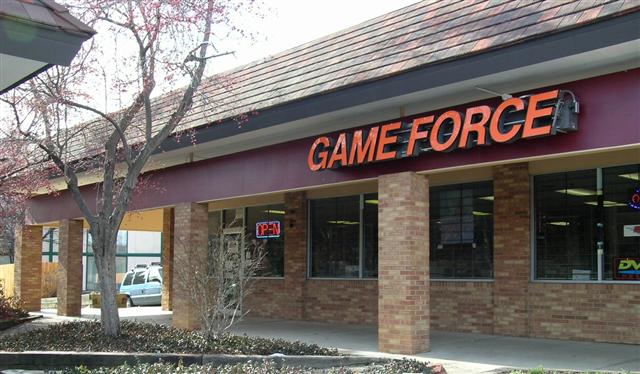 We are located at the SW corner of the intersection of 30th Street and Baseline Road.
(Across the street from the Williams Village dormitory towers and next to Cosmo's Pizza.)